Conflicts can arise during a negotiation and means to resolve them must be found. But what is the best strategy to achieve positive results for the negotiating parties? Check out this post and find out!
Identifying the difficulties of negotiation
We can define conflict as the lack of understanding between two (or more) parties, causing tension on at least one side involved in the negotiation process.
There are two ways of looking at conflicts when it comes to negotiation. The first is to think that it is harmful and that the people who produce it are emotionally disturbed. The other way is to see it as an opportunity to work to minimize losses and maximize gains for all.
For those who want to do well in a negotiation that involves different opinions, only the second view on the subject is possible. But before resolving a disagreement, it is necessary to know whether it is an affective or a conflict of perspective, teaches the negotiation teacher, Paulo A. Alves de Almeida (PUC/MG), who has among his students many professionals from the purchasing department.
An Affective Conflict involves interpersonal incompatibility among negotiators, making it difficult to exchange information and causing the energy of understanding to be directed towards solving people's problems rather than seeking solutions for business.
But in a Conflict of Perspective there is a disagreement of thought among the elements that are participating in the negotiation, which is natural, after all, each individual has his own ideas and perceives reality in a particular way.
William Ury, founder of Harvard University's School of Negotiation, says that conflict is natural and will always exist, and it is up to the negotiator to find ways to overcome it.
But the expert also says it is a mistake to believe that good negotiators are born ready. For him, to be successful in a negotiation that involves conflict is something you learn, and for that he gives the first tip: before influencing someone, you must influence and dominate yourself!
Solving conflicts in a negotiation
This is an essential point in a negotiation: the participants must be able to persuade and modify each other's ideas. How can this be done? Follow the tips that follow – they are very useful for those working in the purchasing department.
Overcome interpersonal conflict
By considering each other opponents, there is no chance for dialogue and the negotiation will not progress. The negotiator should focus on resolving the deal, preventing personal feelings from being a part of the negotiating table.
The Harvard professor says that a classic mistake in negotiation is to think that being soft on people means being soft on the problem. Or the opposite: to imagine that a firm approach to the problem requires being tough on people.
According to the expert, what successful negotiators do is separate people from the issue discussed so that they can be calm with people while remaining firm about the problem.
In addition, if you notice that other members of the group have this kind of disagreement, you cannot get involved in the situation or take sides. The best way out is to value opinions, creating space for all group members to express themselves.
When all participants have the perception that their opinions have been listened to in a respectful way, even without being adopted, there is a feeling of collective responsibility for the final decisions.
Find similar points
No matter how different the opinion of people who are taking part in the negotiations is, there will always be at least one point in common. And you have to identify it before they are camouflaged by differences.
The negotiator must therefore find the similar points of the two parties and start the conversation on this item and gradually introduce the disagreements.
Another important point is to take the initiative in the negotiation because, according to experts in this field, those who have this attitude can have greater control of the situation, increasing the chances of success – those who work in the purchasing department need to know this.
Know how to deal with problems
Preparing for uncomfortable situations can help the negotiator deal with them, when (and if) they happen – at such times, it is essential to control anxiety and maintain balance.
One way to overcome a conflict is to apply the active listening technique. Also known as empathetic listening or reflective listening, it consists of listening and responding to the other party in a truly understanding way, capturing not only the words (verbal language), but also their feelings, manifested by gestures, posture and even looks (non-verbal language).
Calling the person by name, using the same tone and volume to the other party and always being very polite are simple attitudes that help to establish greater interaction and closeness.
The active listening technique allows you to:
Increase trust and mutual respect;

Release emotions and reduce tension;

Encourage participants to disclose information;

Create a safe environment for problem solving.
Act as a mediator
In complex negotiations, the way out for conflict resolution can be to act as a mediator. This is one of the concepts taught in the Harvard Negotiation class by Professor William Ury.
What he calls the third side is a negotiator who, even though they have interests in the issue to be resolved, manages to advocate for the interests of all. In order for this to work, however, this negotiator must be trusted from both sides, otherwise they will not be able to establish themselves as a mediator.
A well-conducted negotiation leads to the difficulties being overcome, allowing everyone to be sure in the end that they have been heard and that the decision was the best possible one for all parties.
However, it is worth noting that it is not only the result of the transaction that should be considered, but the way the process was conducted. If in the course of the transaction there was an exchange of concessions between the parties, the necessary balance was established so that everyone felt comfortable and left the process satisfied – and ready for future negotiations based on mutual respect.
If you want to know more advanced negotiation techniques, it is worth knowing other relevant tips that we have prepared to help you get the best results. Click, read and perfect your way of negotiating:
Due to the Coronavirus Pandemic, the World Health Organization (WHO) has been issuing daily reports with recommendations to combat COVID-19.
Among the various advises, one of the most important is social isolation, even for those who are not part of the risk group. It is not just a matter of avoiding contagion, but of reducing the spread of the virus, enhanced in agglomerations or in environments with many people, such as factories and offices.
In this scenario, the home office appears as an excellent alternative for many companies and employees – including purchasing professionals – ensuring that, even from a distance, people remain engaged, producing and moving projects forward. On the other hand, employees, while remaining in isolation, reduce the chances of contracting and transmitting the virus – which, according to recent studies, has airborne transmission and can survive for up to 3 days on surfaces such as plastic or stainless steel.
In this blog post, we will bring you some tips to optimize your time while in home office. What is the best way to set priorities? How to divide attention between work, children and home chores? Keep reading to find out.
See how to make your Home Office safe and productive in times of pandemic
Remember: despite being in the comfort of your home, the home office should not affect your productivity.
It is necessary to maintain a routine – and more than that, a mindset – focused on work. After all, even in times of pandemic and isolation, the production cannot stop.
Most of the people who are working from home these days have been taken by surprise, with no time to plan this change of workplace. Therefore, it is even more important to know the tips we have prepared and which we list below.
There is a right time for everything!
Many may find it easy and comfortable to work remotely. But the home office requires unique discipline, as it becomes even more difficult to separate moments of relaxation, home chores and professional activities.
Working at home does not mean producing while lying on the couch watching a movie. So, first of all: reserve a room or space in the house to be your workstation. When it comes to producing, privacy and silence are essential, especially considering online meetings and video conferences.
Rest and relaxation are also an important part of the day. Optimize your time by dividing it between work tasks and rest periods.
A great way of doing that is to have a schedule well defined. In the period dedicated to work, eliminate everything that can cause distraction. Strictly follow the hours you set, without delays, the same way you do when you go to the office – if you don't respect your own hours you won't be able to produce well while in home office.
In this same note, in moments of relaxation, do not do anything for work. Turn off your computer and work chat so you can focus on your family and on yourself.
The challenge of caring for children
Dealing with work commitments at home in times of Coronavirus also implies, in many cases, sharing attention and time with the little ones.
With children at home, more than ever, the home office becomes a multitasking marathon. And they don't always understand the urgency of working in silence. Therefore, the first step is to explain to them the need for mom and dad to have privacy during their work time.
Show them the schedule with your working hours, the place where you will be developing your professional activities, set limits and, in a respectful and loving way, make sure they are met.
For example, they should know that when their parents are on a phone call or in the middle of a negotiation, loud noises and interruptions must be avoided. A practical way to do this is to tell them that whenever parents are wearing headphones, for example, more silence is needed.
During periods of isolation like the one we are going through, with interrupted classes, closed schools, and indications against agglomerations in public spaces, separate films, videos and series for the children to watch – always checking its Parental Advisory labels and if they show the values you want to pass on to your children. Again: talk to them, establishing what can and cannot be seen. By giving an explanation rather than simply prohibiting you will have more chances to see your rules being followed.
Internet access for games and chatting with friends can also be allowed, but, of course, if the rules you find convenient are respected. In addition, to ensure the well-being of the little ones, you should also educate them about cybersecurity – you will find some tips about that matter below.
As much as electronic devices are very effective when it comes to entertaining children, it is important to take a break and propose other distractions. Here are some suggestions:
Encourage reading – establish a family reading time, with games and story discussion;
Tell stories – they can be from books or even stories experienced by people you know;
Create a game night – games are good options to have fun together; 
Create new hobbies – use creativity to invent games, especially the ones that allow you to move (within the possibilities of your house space);
Include physical activity – it can be as simple as stretching!
Assign daily tasks – depending on the age of the child, he can already collaborate with small chores, including: putting dirty clothes in the basket; making the bed; drying and storing dishes, etc.
If the children realize that, outside of the time dedicated to work, parents find time to be with them and have fun, they will respect the "office hours" much more, facilitating the home office.
Attention to Information Security
At home, we do not always have all the technological resources we find in the company – even when remote access to office documents is easier, due to the Digital Revolution.
For this reason, we should be even more attentive to cybersecurity when working remotely. The first step, therefore, is to know your company's security policies.
If there is no rulebook, reach out to your company's Information Technology sector and ask for guidance on the security procedures that should be adopted while in home office and make sure you follow them correctly.
Each company adopts a specific digital security protocol, but there are some precautions that are valid for all employees who work outside the organizational environment. See the main ones:
During work, avoid opening personal items on the same computer;

Use strong passwords that are difficult to guess;

Whenever you leave your computer unattended, make sure you lock your computer screen to prevent someone from accidentally tampering with it;

Just use your home's Wi-Fi signal and don't pass the password on to people who aren't completely trustworthy – don't use public Wi-Fi, as they are more vulnerable to cybercriminals;

Be careful when accessing unknown websites and, especially, when granting your data for internet purchases – only do this when you are completely sure about the reliability of the website / company;

Any strange happenings during the performance of your tasks should be reported to your company's IT department.
With proper discipline and organization, the home office can be very productive. For the purchasing department, specifically, one way to optimize the routine in these days of seclusion, is to have a company specialized in the supply of indirect materials, such as Soluparts, as a partner.
Find out more about Soluparts on our website and, take the opportunity to read other important content for the development of your work:
4 Technologies that will change global trade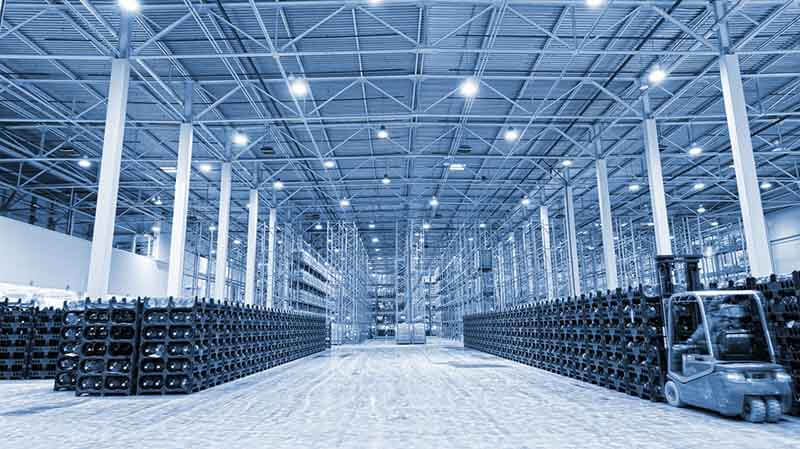 Supplier mapping is a key task for medium and large companies – and it's also one of the biggest challenges in the supply chain. When choosing a supplier, a company must take a lot of things into consideration, such as price, deadlines, size of each demand and the commitment of the supplier to the company's needs.
The entire production depends directly on the choices made in the assembly of the supply chain, which means that the productivity of the company is linked intrinsically to the quality level of the suppliers. Choosing a wrong supplier can, basically, ruin everything.
With that said, it's not unusual to question how things are done in your company when it comes to mapping suppliers. If you're not satisfied with the methods used, or if you feel like a change is much needed, this article is for you!
There are some fundamental points that can help prevent failures and problems, but only when there's perfect alignment between the company and its suppliers. Needless to say, any small disagreement can compromise the whole process and result in unimaginable damage.
Check out below our 4 tips for mapping suppliers assertively and securely, and make sure to follow each one of them!
Know your demand very well
The first step in supplier mapping is to thoroughly understand every demand that arrives in the hands of the purchasing department.
Here, you want to determine quantities, delivery terms, deadlines that need to be met, and, in sum, all issues involved in the order. With that information in hand, you can align your demand with the service each supplier offers and then choose the one that best fits your needs and conditions.
In addition, by knowing the demands well you can identify possible barriers to product or service delivery – such as quantity, format or assembly errors – and plan yourself ahead to solve those issues.
Besides, if you have a very large demand, you can hire more than one supplier for the job, to avoid overwhelming one vendor with more work than it can handle, and ensure on-time delivery!
Finally, define which demands are priorities, and which you can deal with later, to better organize supplier analysis and deadlines.
Develop a supply schedule
It is essential to have all the purchasing movement very well organized: what is the status of each demand, which supplier is responsible for each one, what are the terms and conditions of delivery, etc.
To do this, develop a method to follow each step of the process, a supply schedule. In it, enter all the essential information to follow the progress of each demand.
You want to keep tabs on order dates, delivery forecasts, deadlines, the responsible suppliers, essential delivery conditions, any additional services that will be provided on delivery and other observations you deem necessary!
Make sure to adjust your schedule when necessary. Take changes and/or additions to the order into account, and any other situations that can delay delivery.
Be familiar with the values of each supplier
It is obvious that prices and deadlines are fundamental, but some other points must influence your choice of supplier just as much, or even more. When mapping suppliers, make sure to know every aspect of the company, not just what they choose to show you.
Have as much information as possible about the service that each supplier offers. Some can literally save your business! For example:
It is essential to hire suppliers whose values are consonant with the ones of your company. Here, you want to do extensive research considering: does the supplier have a high level of quality that is recognized in the market? Are they in labor proceedings or having contract problems? What are the company's social policies? How do they deal with environmental issues?
All of these answers should be in accordance with your company's policies, with the image you want to imprint on your customers. A supplier who disagrees with your values can cause conflicts not only with you while doing business, but also with your customers, who may question your company's positions. Do not risk it!
Once you find a supplier that is a good addition to your mission, stay true to standard corporate processes and guidelines! Always be consistent, and your suppliers will tend to keep that behavior as well.
Automate the relationship
The most common way of organizing information is to use spreadsheets and tables, but it is common knowledge that any type of manual control is subject to failure. Above all, spreadsheets rely on employees to update them and each of the employee's routine can lead them to forget to fill in properly, or worse: enter incorrect information.
To avoid this type of situation, it is advisable to make use of softwares specially developed for this phase of the supply chain. There are options that allow you to constantly monitor each supplier's performance, calculate risks and possible delays, generate reports, compare conditions and much more!
By making the relationship with the suppliers easier, you enable better exchange of information between the parties, so that improvements can be put into practice without much complication.
Don't try to find the "perfect supplier"
Now, here is the thing: there is no such thing as a perfect supplier, or a perfect contract, let alone a perfect business. But that only means you should always strive to find the best match for your needs.
Sometimes, the best option is the one that has the lowest price, or is the biggest and best known company. But sometimes the best supplier is the one that may not offer the better price, but has the best values and/or the best and easiest crew to deal with.
The secret here is to always try to find a balance between all of the qualities you look for in a supplier partnership and all of the "not so good things" you are willing to accept to close the deal!
Regardless, following the tips we listed in this article will definitely make the entire process of supplier mapping easier and much more assertive at your company.
Do you have different tips to offer in this subject? Leave it below in the comment box!